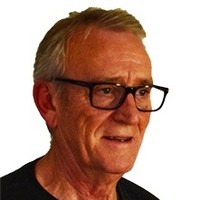 Est 1999. Byron Bay Psychologist Brendan Lloyd continues to provide psychology and counselling services in Byron Bay and the Northern Rivers region NSW, with 22 years in private practice. While he has completed both a Masters and PhD in psychology he also brings a wealth of life experience to his practice. The Skillful Mind perspective for threapy and counselling is grounded and practical.
Covid-19 safe: Physical distancing for coronavirus applies.
Counselling/Psychological Treatment
Which counselling or psychological treatment is best for me?
The answer is like this: If you have five psychologists in a room, then you have at least six different opinions on the best way to help people.
The fact of the matter is, that all types of counselling and psychotherapy generally are equally effective given two important factors. Firstly, at the end of the first or second session, you should leave with a clear understanding of the counselling process and how it will work. Secondly, your understanding of the process should leave you with confidence that this psychologist can and will help you.
Counselling is a treatment for the mind. Rather than a drug, the treatment is the process of taking-on effective strategies and skills to manage life's challenges more effectively and to remove any obstacles to your progress and satisfaction in life. The process, in most cases need only take around 8 to 16 weekly one-hour sessions.
The days of endlessly analysing your childhood or sitting around merely complaining to a paid listener are long gone. Expect to be an active participant in the processes. There will be homework.
Psychologists in Byron Bay
"The question often arises, which psychologists in Byron Bay should I see? From what I see, people tend to break it down to 'does it feel right' versus 'how useful is this?' There are some very good reasons why the second view has more mileage. It's the clients who see the therapy as a stepping-off point who do the best. In other words, the best way to see therapy is as a process. There is a beginning, a middle and an outcome. There will be something different about you at the end. Yes, you would hope that you feel better; but why? What we can hope for and realistically achieve, is to learn how to drive the machine better. What was once resistance is now a path. Less time stressed has to be a good thing."
Serving: Byron Bay, Suffolk Park, Lennox Head, Mullumbimby, Ocean Shores, Lismore, Ballina, Murwillumbah, Tweed Heads, Kingscliff, Cabarita, Northern Rivers, etc. Bulkbilling for Health Care card holders and pensioners.