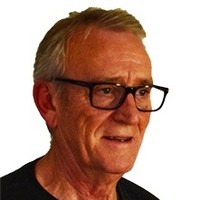 Est. 1999 Byron Bay Psychologist Brendan Lloyd continues to provide psychology and counselling services in Byron Bay and the Northern Rivers region NSW. The Skilful Mind perspective for counselling/therapy is grounded and practical. Face to face and telephone sessions are available. Medicare rebates available with GP's referral.
Welcome
We can always learn to drive the machine better. We don't usually think about our wellbeing that way. We don't usually put ourselves in the driver's seat like that. All the same there are aspects of our life where we do have a degree of control. For example, with a skilful mind you can access your autonomic nervous system and change the way you feel.
A focused brief therapy
You may have already noticed the connection between the jumble of unrelenting head-chatter and the feelings of stress anxiety depression. You may have also decided that you need to change how you feel.
The program is designed to…
Complete in 4 x 50 minute scheduled sessions.
Focus on your head-chatter
Teach the mind skills to manage the head-chatter.
Coach in the use of the mind skills.
The therapeutic process focuses upon understanding and acting upon the mental activity that drives the felt experience of anxiety depression. This is a targeted process that may not suit every situation. To test your suitability you can read the articles in the Skilful Mind series: Why focused brief therapy, Anxiety as a felt experience and The Head-Chatter Honey Trap. Additionally, you are welcome to call Dr Lloyd for clarification if questions arise from reading the articles.
Reading material is available openly without cost. Follow-up sessions are available on request.**
Phone 0427 892 372 for further details.
Fee $550.00*
*Upfront fee. Medicare rebates totalling $371.60 apply to clients with a GP's Mental Health Care Plan.
**Follow-up session not included in the upfront fee. Medicare rebates continue to apply to follow-up sessions for clients with a mental health care plan.
Serving: Byron Bay, Suffolk Park, Lennox Head, Mullumbimby, Ocean Shores, Lismore, Ballina, Murwillumbah, Tweed Heads, Kingscliff, Cabarita, Northern Rivers, etc. Bulkbilling for Health Care card holders and pensioners.